If you've ever been in the unfortunate position of having to file a claim with your insurance company, you've no doubt been given a list of preferred vendors they recommend you work with. Maybe it was even heavily implied that these are the only companies you could use to complete repairs. But have you ever wondered what it means to be an insurance company's "preferred vendor"? Knowing why they are preferred may make you realize some of the potential drawbacks to working with a preferred vendor. This article digs into what it means to be a "preferred vendor" and offers some advice for hiring the best restoration contractor to complete repairs on your home.
What is a "Preferred Vendor"?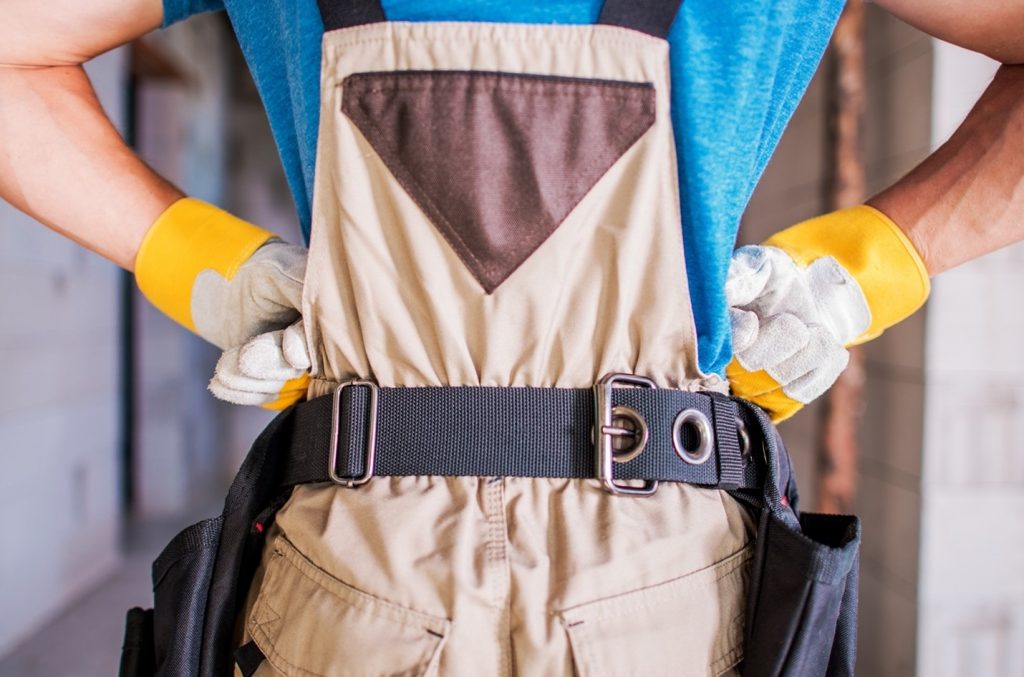 Preferred vendors are service providers who have an established relationship with an insurance company. When a homeowner calls their provider to file a claim, these are the service providers the insurance company recommends. What most people don't realize is that, in order to be added as a preferred vendor, a service provider must agree to a discounted price list (including supplies and labor) in exchange for a massive number of referrals from the insurance agency. Many homeowners are also unaware that they are not required to use these suggested service providers but are instead free to hire the company of their choosing to complete the repairs on their home.
The idea of a "preferred vendor" typically instills confidence in the homeowner that these are trustworthy service providers who will have the homeowner's best interests at heart. After all, when a company we trust (and we definitely should trust our homeowners insurance company) offers a list of people they prefer to work with, we are inclined to believe these will be reliable vendors who will do everything they should to restore our home to pre-loss conditions. But the relationship preferred vendors have with insurance companies can sometimes create a conflict of interest that may be a significant disadvantage to the homeowner.
The Potential Pitfalls of Using Preferred Vendors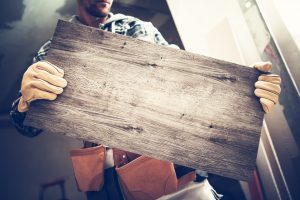 Because they agree to work from a discounted price list for supplies and labor, there may be some serious drawbacks to using preferred vendors. For starters, to make up for the reduced revenue, these service providers may cut corners, using lower quality building materials or rushing restoration and extraction projects. In fact, these companies often agree to set dry times that do not account for the unique circumstances found in every situation. Any time required beyond this standard set time is not paid by the insurance company, which means the restoration contractor would be working for free. Because they are more concerned with their bottom line and maintaining their relationship with the insurance company, this often results in homes not being properly dried, which then leads to mold and even further water damage. Several companies have even been sued by homeowners after discovering mold problems after a preferred vendor had claimed to have properly mitigated water damage.
We certainly don't mean to suggest that preferred vendors are not trustworthy. But the situation creates a conflict of interest that begs the question "who does a preferred vendor actually work for?" If they are more concerned with their bottom line and are "fed" business through referrals from the insurance company, it's a fair bet they don't work for you.
Selecting Your Own Restoration Contractor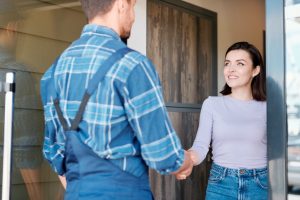 By law, homeowners have the right to choose which restoration company completes repairs on their home. You want to be sure you choose a company you can trust to return your home to pre-loss conditions. At Aapex Construction & Restoration, we pride ourselves on putting our client first, acting as their advocate throughout the entire restoration process, including helping you receive every dollar you are owed from your insurance company. With that said, we understand you may not go with us, and we want to make sure you know the best methods for verifying your preferred contractor is one you can trust.
Choose a reputable company.
Check out the website of any restoration company you're considering hiring. Do they have a website? Is it up to date? Do they list their company's qualifications and certifications? Are they bonded, licensed, and insured? While a company's website should never be your only resource for determining whether they are trustworthy, it is a great starting place. An updated website tells you the company is actively engaged in growing their business. A company's blog can offer some insight into how they approach restoration projects, what they care about, and whether they have the knowledge and expertise to properly complete the repairs on your home. In addition to the company's website, a look at a restoration company's BBB rating will tell you about any issues homeowners may have had in working with that company in the past.
Ask for referrals and photos of previous projects.
How do we say this? Restoration contractors are…not humble. We take immense pride in the transformation we're able to perform restoring a fire or water damaged home to its pre-loss condition. We take before and after photos so that we can look at the progress we've made and so that we can show prospective clients what we're able to accomplish. The proof, as they say, is in the pudding, and with restoration projects, the pudding is the before and after pics that come from completing repairs.
Similarly, you want to speak with clients who have previously worked with any restoration company you're considering using. Are these clients happy with their home restorations? Did they feel the timeframe was appropriate? Did they feel like their project, and advocating for them with the insurance company, was a priority? If a company you're considering hiring does not provide photos and referrals, it's a big sign they are not a trustworthy or reliable restoration contractor.
Aapex Construction & Restoration is Your Trusted Restoration Contractor!
Aapex Construction & Restoration is a locally owned and operated company that specializes in insurance and non-insurance restoration projects, both commercial and residential. With more than 20 years of experience in the industry, we pride ourselves on exceeding our clients' expectations when it comes to quality, attention to detail, and customer service. Our goal is to assist you in every possible way, including acting as your advocate with the insurance company, to restore your property to pre-loss conditions. Contact us today for a consultation.
Related Articles
Things to Know Before Hiring a Water Damage Restoration Contractor
Handyman v. Contractor: What's the Difference?
Watch Out for Storm Chasing Contractors — What to Look For