Asphalt Roofing
Reshingling | Complete Tear Offs | Problems Solved
We know roofing. Ohio weather demands a certain level of maintenance and replacement mindset for asphalt shingles. Even here in the 21st century, shingles are only rated to last 20-30 years. Aapex Restoration and Construction is here to help get you what you need, and maybe even what you like, for your new roof.
Starting with a deep knowledge of water damage, our roofing construction teams will inspect your home to identify problem areas of your roof.Matched with homeowner statements, we can offer solutions for ice dams, mold growth, problem leak areas and low runoff grade locations.
Our high level of documentation allows for ease of recovery with your insurance agency. Every roofing repair line item will be justified and backed up with photography. This makes us an advocate for the home owner in maximizing a home owner's policy claim.
Before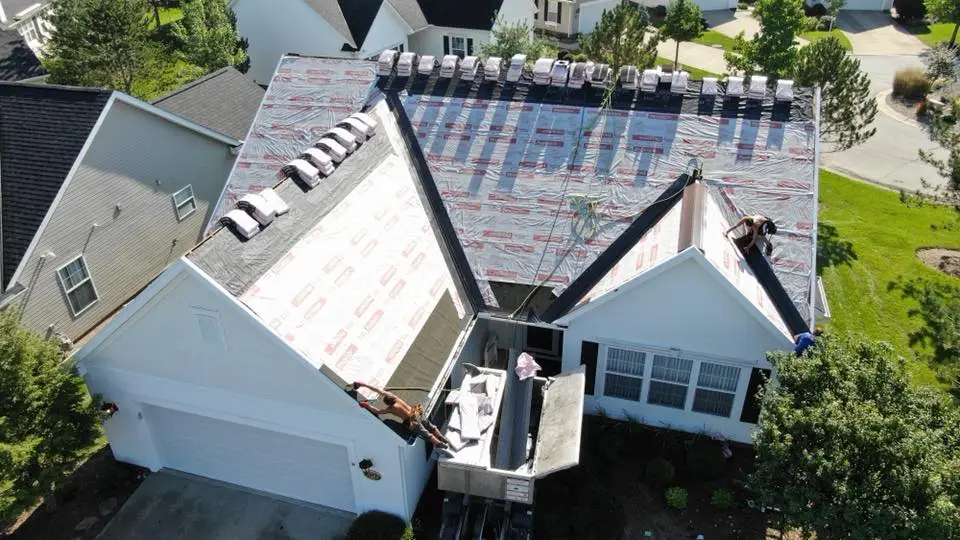 After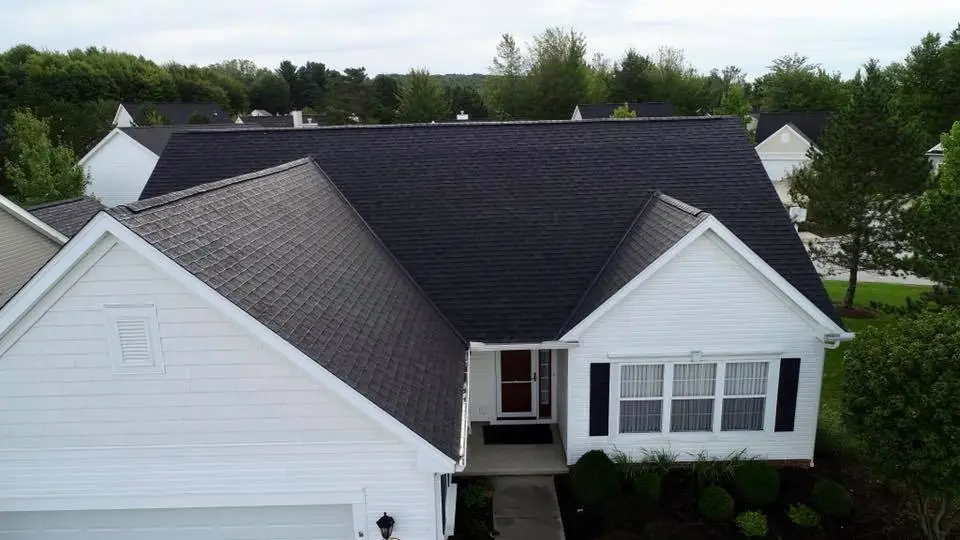 Roofing Products
Aapex Roofing works with asphalt shingles from a variety of manufacturers, but of course, we have our favorites.
Aapex Construction is a preferred vendor for
Fully Trained Roofers
We are trained and instructed by our roofing vendors to install their roofing products according to their very strict specifications. All requirements are met in order for Aapex to be able to provide our clients with the registered product warranty and back that with our 10 year or Lifetime warranty of workmanship. We are considered preferred contractors with all our suppliers and are held to certain requirements in order to maintain and provide that level of service.
Roofing Services
Aapex Construction and Restoration offers experienced services for your roofing needs, including
Problem Area Roof Repair
Wind and Storm Damage Roof Repair
Complete Roof Replacement
Old Roof Tear Off, and Structure Replacement
Air vent installation
Soffit Replacement, Gutter Updates
We also install steel roofing
Emergency Roofing Response
Reacting quickly to a damaged roof is essential for minimizing water damage -especially in Ohio's seemingly random weather. If you allow water to seep through an damaged roof, you can expect damage to drywall, wooden structures, painted surfaces, and may even face mold growth!Call us today, or tonight, if the case might be.Our 24/7 Emergency Line is : 800-721-6015.