For many of us, the first thing we do when we discover water intrusion in our homes is to make a post on social media asking for recommendations for water damage restoration contractors. In no time at all, our feed may be exploding with links to local and national contractors our friends swear did a wonderful job when they discovered a water leak, mold in the basement, etc. But how do you decide between all of the options to find a contractor who is going to mitigate the issues and complete repairs with as little headache as possible? Here are some important things to know before hiring a water damage restoration contractor.
Surprising Facts About Water Damage Insurance Claims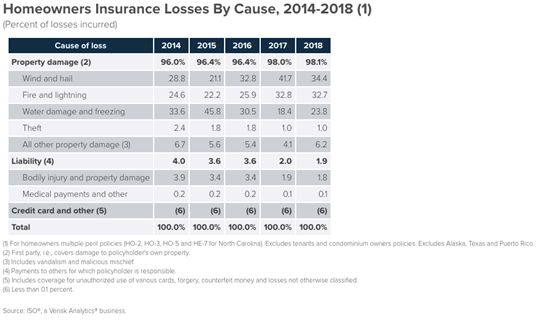 According to the Insurance Information Institute, between 2014 and 2018, water damage was the third most common reason for homeowners insurance claims. These losses included damage caused by water intrusion and freezing, as well as mold in certain circumstances. With an average loss of nearly $11,000, it's easy to understand why so many contractors are eager to claim to be water damage restoration experts. But it's important to make sure the company you hire is one you can trust to handle the job from start to finish. This includes navigating the process with your insurance company to help you receive every dollar in coverage that you are owed. Here are some important questions to ask before hiring a water damage restoration contractor.
What Does the Water Damage Restoration Process Include?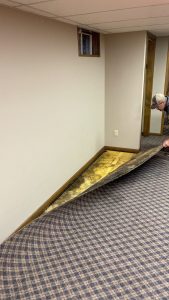 A proper water remediation is much more complicated than most homeowners realize. It begins by removing water, moisture, and water damaged materials to prevent further damage to your home. Once the affected space is dry and water damaged building materials have been removed, many companies will call it a day, hand over an invoice, and leave you with the task of reconstructing a gutted living space. Not to mention tackling the issue that led to the water damage in the first place. A full restoration includes not only drying out the space (and mitigating mold), but also identifying and fixing the source of the water intrusion problem as well as restoring your home to pre-loss conditions. Before you book with a water damage restoration company, be sure you know precisely which services they will be providing and whether they will leave your home in a livable state.
Does the Water Damage Restoration Process Include Mold Mitigation?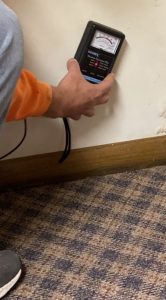 One of the biggest risks of water intrusion, especially if it goes unnoticed for any length of time, is mold. While water itself can be very damaging to home building materials, the moisture left behind creates the ideal environment for mold growth. Mold thrive in any warm, moist environment, where humidity levels reach 55% or more. Many homeowners think removing all standing, visible water is enough to prevent mold issues after a water intrusion event. However, if your water damage restoration contractor is not checking behind the walls, under the carpets, and in every nook and cranny to make sure all the moisture has been removed, you are likely to find yourself with a mold problem. In fact, it takes as little as 24 hours for mold colonies to develop. You want to make sure that any contractor you hire will have the tools, knowledge, and experience necessary to mitigate any mold that they may find in the process. In addition to being able to mitigate the mold, they also need to be able to work with your homeowners insurance company because, unless it is caused by a "covered peril," mold mitigation is often not covered under most policies.
What is the Water Damage Restoration Timeline?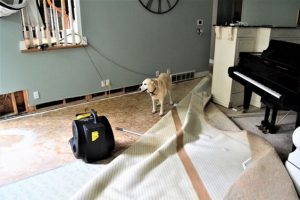 Timing is a critical component of any water damage restoration project because of how quickly a mold problem can develop. A reputable company will be able to give you a concrete timeline of their mitigation process that should include immediate or next day water extraction, in order to avoid further water damage and mold growth. Once the immediate cleanup has been taken care of, you will want to know when removal of damaged materials, assessment and repair of the underlying problem, and, finally, reconstruction will be complete. Be sure any restoration company you hire is able to provide you with a fairly set timeline.
Who is the Contractor You're Hiring?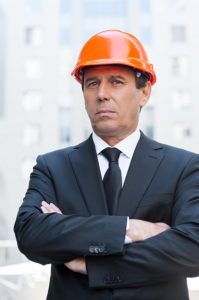 When it comes to providing water damage restoration services, there are many different types of companies you can hire. National chains, locally owned and operated businesses, independent contractors, etc. It's a good idea to know more about the company behind the contractor, so you can be sure you're hiring a reliable contractor, with the proper expertise and licensing to properly complete your water damage restoration.
Are They a Preferred Vendor?
National chains are often "preferred vendors" for large insurance companies. Preferred vendors agree to provide services for discounted prices in return for receiving referrals for work from the insurance companies. Because preferred vendors rely so heavily on money from insurance companies, they do not necessarily advocate for the homeowner. They may instead complete the job in less time than is needed, using lower quality materials, in order to keep their prices low so that insurance companies will continue to refer work their way.
Do They Have a Local Office?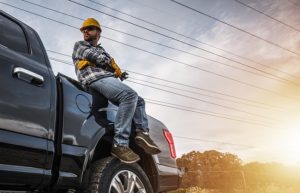 In some cases, you may find a contractor knocking at your door after a major storm, offering to restore any water damage your home may have sustained. We call these contractors storm chasers, and in many cases, they are not properly licensed to complete the work. Sadly, many of these contractors will abandon a job halfway through to chase after another, more powerful storm somewhere else. By choosing a water damage restoration company that operates locally, you can be sure your contractor is sticking around, is properly licensed, and can provide referrals who speak to the quality of their workmanship and customer service.
Aapex Construction & Restoration is Your Trusted Water Damage Restoration Contractor
Aapex Construction & Restoration is a full-service water damage restoration contractor. Our mission is to provide exceptional customer service while restoring your home or business to its original dry condition. We offer structural drying and water extraction, mold remediation, as well as assessing and repairing the underlying problem that led to the water damage. From start to finish, we advocate for you, properly documenting the damage and restoration process to ensure you receive every dollar you are owed from your insurance company. We are fully licensed, bonded and insured and have all the proper certifications to give you the peace of mind knowing we have the knowledge, tools, and experience to complete your restoration properly. Contact us today for a free consultation.
Related Articles
Watch Out for Storm Chasing Contractors – What to Look For
Water in Your Basement: Sources and Solutions
The Importance of Proper Mold Remediation