Wonderful people, wonderful job.
From start to finish the complete tearoff and new roofing went well and was a very good experience. We are seniors, and Jason took the time to explain the materials they were using, the costs, and how the job would be done. He checked it out thoroughly when it was finished. We have had roofs done on four different houses in the last fifty -plus years, each one by a different roofer.  Aapex was by far the BEST! Their pricing was competitive, not the lowest estimate, but understandable. and worth the money. Cleanup was perfect, the job was perfect, and it was done in a day! We are very happy.
The finished product was excellent!
I was asked to write a review for Aapex and I gladly do it.They showed up on time, worked hard and cleaned up after themselves. They listened to my comments and followed through on making it happen. While working in the house they were pleasant and hardworking.Even my cats didn't mind having them around. The finished product was excellent! I would gladly have them do any other work in or outside of the house.
Jason walked me through the entire process, from start to finish.
I had Jason, from AApex, come out to give me an estimate on a bathroom remodel. I was extremely impressed by his professionalism and his friendly but knowledgeable insight on my remodel. Jason walked me through the entire process, from start to finish. There were no surprises as quite often occurs with remodels. The crew members were also friendly and professional. I would definitely recommend Jason and his crew from AApex. I consider myself a "Repeat Customer" since I will be calling on AApex again this summer to rebuild my back deck.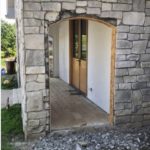 Nothing these Gentlemen can't do and work hard for your satisfaction. Quality work and Polite to please. Will use again.
Carpentry at its finest !!! Great workmanship and a crew to be proud of !!! KNOWLEDGABLE, QUALITY and PROFESSIONAL in every way possible !!! Great bunch of guys that I can be CONFIDENT to work with everytime !!!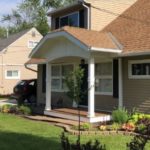 I am so glad I choose this company for the work.
The project list did not have my specific project which was a portico/porch addition to the front of my house. I am so glad I choose this company for the work. Their professionalism was exceptional and the reason I choose them. Once they started work it was easy to see these people knew what they were doing. Sean was only given a picture of what I wanted and rolled out the project smoothly. He is amazing. An artist! His attention to detail was meticulous. Jon always kept be informed of what was going on as well as working on the project. Kudos to everyone including Bill and his team. The project turned out even BETTER than the picture. I am so happy. I will use the company for any other projects I might come up with.. THANK YOU GUYS!
They leave no mess behind.
Aapex did a wonderful job replacing our roof .They offer excellent customer service, are efficient and leave no mess behind.I would highly recommended them for any home improvement project. We have referred them many time over.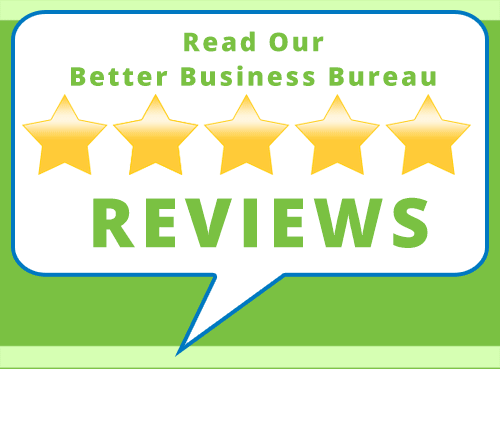 Aapex is a 100% A+ company
Jason and Melissa are wonderful to work with, always answering any question at anytime. Jason and the guys are every professional and really key in on the little things, giving me the peace of mind that the job is done right. I would not use anyone else but Aapex for your home remodeling needs.
After completion the entire area was cleaned of all debris.
We strongly recommend Apex Construction and Restoration Company for any project that you have. They completed a thorough inspection of the project, responded to our questions and concerns and presented a proposal that demonstrated their knowledge and ability to complete the project. We are impressed and satisfied with their workmanship and the great customer service they provided while the work was being completed. They kept us informed of all progress and were flexible in regards to family needs. After completion the entire area was cleaned of all debris. We are glad that we choose Apex.