Many people have heard of house wrap but don't really know what it is or why it's used. Like roofing underlayment, house wrap is a barrier that offers added protection against water intrusion to your home's exterior walls. Just as your roof relies on underlayment to provide a water-resistive barrier that protects the roof decking, your home's exterior walls rely on house wrap to prevent moisture from creeping inside. This article will dive into what house wrap is and offer a brief explanation of the different types of house wrap commonly used today.
What is House Wrap?
In addition to looking nice, one of the most important jobs your house's exterior has is protecting the interior from the elements, including preventing water and moisture from finding a way in. Many components—the roof, siding, doors, and windows—work together to do this. While your siding will do the brunt of the work shedding water that runs down the outside of your exterior walls, house wrap adds an extra layer of protection that guards against driving rains and even evaporated water that may collect underneath the siding.
House wrap is a breathable fabric installed between the siding and sheathing of your home's exterior walls that protects the framing from water intrusion. Most house sidings are not perfectly impenetrable, especially against wind-driven rain. House wrap prevents water that manages to get behind the siding from soaking into the house's sheathing or framing. It is a breathable barrier that allows water vapor and air from inside your home to pass through it, while blocking water from entering your home.
Is House Wrap Necessary?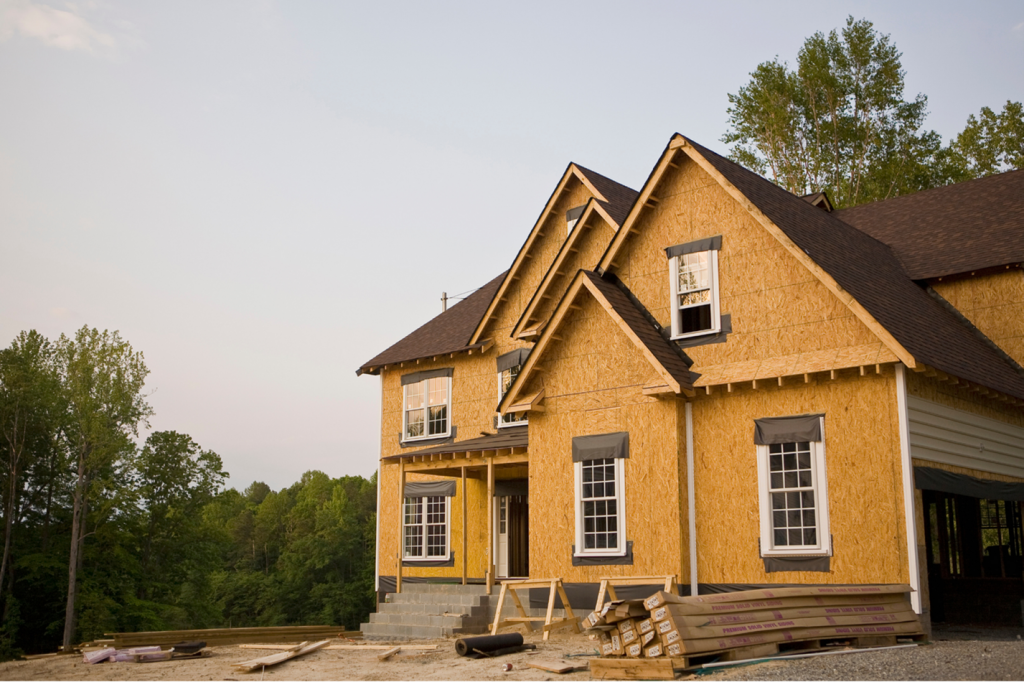 Since 2013, Ohio's building code has required house wrap on all exterior walls. New buildings or updates to the siding in existing homes will need to have house wrap installed. The building code specifically requires a "water-resistive barrier," which allows for several different types of house wrap.
Types of House Wrap
Originally, the same tar paper used as roofing underlayment was used as a water-resistive barrier (WRB) on exterior walls. In fact, this is the minimum standard set by Ohio's building code for WRBs on residential exterior walls. Over time, however, several different types of house wrap that also meet code requirements have become available.
Asphalt Paper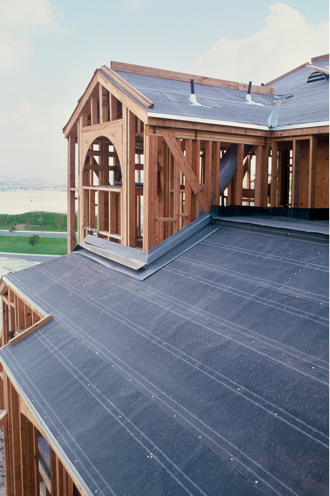 Also known as felt paper, asphalt paper house wrap is an asphalt-impregnated felt paper. Type 1 felt meeting ASTM D 266 standards is the standard requirement set by Ohio's building codes.
Grade D Building Paper
Made from asphalt-impregnated kraft paper, Grade D building paper is lighter and less expensive than asphalt paper but degrades if exposed to too much water. For this reason, it's often used under stucco, which is a common siding used in dry, arid climates.
Plastic House Wrap
Plastic house wraps are a popular choice because they are lightweight and come in 8- to 9-foot rolls, which drastically shortens the amount of time it takes to install. Made from either polyethylene or polypropylene, plastic house wrap can either be perforated or non-perforated. Perforated will allow vapor to more easily pass through, while non-perforated better guards against bulk water, like driving rain. Sometimes, plastic house wrap can be damaged by the chemicals that leach out of wet cedar or redwood, so it is often not the best choice underneath wood siding.
Liquid WRB
More expensive, but also more effective, liquid WRBs are painted on to the exterior sheathing, using either a brush, towel, or sprayer. Liquid WRBs are strong, but flexible coatings that are commonly used in commercial construction. In addition to providing excellent, breathable protection against water intrusion, liquid WRBs also offers insulation that helps with interior climate control.
WRB Sheathing
WRB Sheathing are panels of oriented strandboard (OSB) covered with water-resistive coatings that serve as both sheathing and house wrap. The installation of WRB sheathing must also include sealing all panel joints with manufacturer's tape to ensure water does not penetrate into the home.
Trust Aapex Construction & Restoration!
With more than 20 years of experience in the construction industry, Aapex Construction & Restoration has the skills and knowledge to know not only which house wrap type to use but also how to properly install it to ensure your home is protected against moisture intrusion. Contact us today to schedule a consultation.
Related Articles
The Top 5 Reasons People Remodel Their Home