Home renovations are exciting. From the anticipation and planning stages to the actual remodel, when you get to see your new dream kitchen, bathroom, or addition take shape. Even with all the excitement home renovation can bring, there can also be a fair amount of stress if you haven't prepared for the mess that comes with. But with a little planning, your home renovation will go smoothly and cause minimal disruption to your daily routine. Here are some great tips for preparing for your next home remodeling project!
Managing the Mess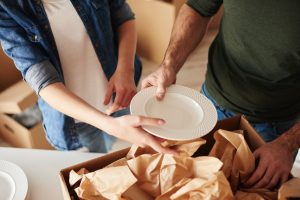 Let's face it, any home renovation brings with it a fair amount of cutting, sawing, and sanding – all of which create a bit of a mess. Anticipating and making accommodations for this mess will prevent a lot of headaches throughout the process. Start by tidying up. Many homeowners will go through their belongs before a remodeling project and sort them into three piles – donate, sell, and save. For the items that you intend to hold on to, pack them safely away in storage. A portable storage container can be particularly useful during a renovation, giving you an on-site, but out of the way, place to store your belongings. Consider carefully how much you really need to have on hand during the remodel. Many people have a cupboard full of their favorite coffee mugs, but only use one or two a day. Keep handy only what you need and commit to cleaning as you go. The same applies to your toiletries, if you're doing a bathroom remodel. Maintain a caddy full of essential toiletries your whole family can use, rather than having an assortment of different soaps, lotions, and shampoo. Help contain the mess to the remodeled room by rolling up area rugs, covering couches and chairs with fitted sheets, and closing any doors throughout the house. Attach plastic sheeting to the front of any bookshelves or open shelving units to prevent dust from building up. Finally, clear off the walls in all nearby rooms before the hammering begins.
Planning for Disturbances in Your Routine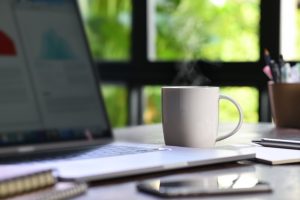 Humans are creatures of routine, and when that routine gets interrupted, it can cause a lot of stress. When renovating any room you rely on throughout the day – like the kitchen or bathroom – planning ahead for how this will impact your routine will help keep stress levels low. Consider not only how you will prepare food but what food you will prepare. Many homeowners invest in high quality toaster ovens, mini-fridges, slow cookers, and hot plates so they can still prepare home-cooked meals in another room while their kitchen is under construction. Just be sure your outlets are capable of handling the wattage of whatever small appliances you use during your remodel. To keep things simple, plan for easy, low-prep meals. If you are doing a bathroom remodeling project, give thought to where you will be showering each day. Some homeowners opt to join a gym during bathroom renovations for the sole purpose of having a reliable shower they can use whenever they need. If you have small children who still take daily naps, keep in mind your remodeling construction will continue even during nap-time. We know the chaos that can follow interruptions in a child's nap routine. It might be wise to make plans before construction begins to have afternoon visits at a family member or friend's house where you know your children will be able to nap undisturbed.
Securing Your Home & Your Belongings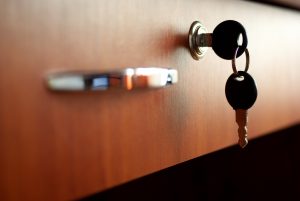 Home renovations are big jobs, with a lot of moving parts, and many hands on deck. Contractors, designers, delivery people all come and go throughout the process. In many cases, you will rely on these people even when you're not at home, which is why it's important to not only hire a contractor you can trust but also take some steps to ensure your home's security. If you don't already, keep important or sensitive documents and any valuable heirlooms organized and secure by storing them in a fireproof safe. Modern technology affords us many options for keeping our homes and belongings secure. Install a video doorbell so you can track deliveries, even when you're away. Smart door locks provide a great way to give your contractors access to your house when you're not home, while also providing you the security of simply changing the code, rather than the locks, once the job is finished.
Planning for Your Pets During a Renovation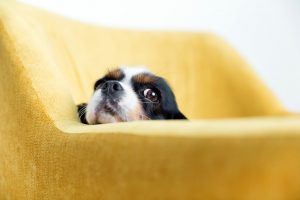 Pets are curious by nature. They like to know who is coming and going and to have their noses in anything exciting that is happening in their home. Home remodeling projects involve not only a lot of loud noises that can cause significant anxiety for your pets, but also a lot of hazards that could be particularly dangerous for your family's pets. Provide a quiet, secure place away from the construction zone where your pets will be safe and they'll be able to keep their paws out of trouble.
The remodeling process can be stressful. Be sure to remind yourself that at the end of all the chaos you will be able to sit back, relax, and breathe in your new surroundings. Plan for the mess and put your faith in a contractor you can trust. Aapex Construction & Restoration is a locally owned company with more than 20 years of experience in the construction and restoration industry. We strive to exceed your expectations with every project, no matter how small. Contact us today to begin planning for your home renovation!
Related Articles
The Top 5 Reasons People Remodel Their Home
Handyman v. Contractor: What's the Difference?
The Top Remodel Projects with the Biggest Return on Investment