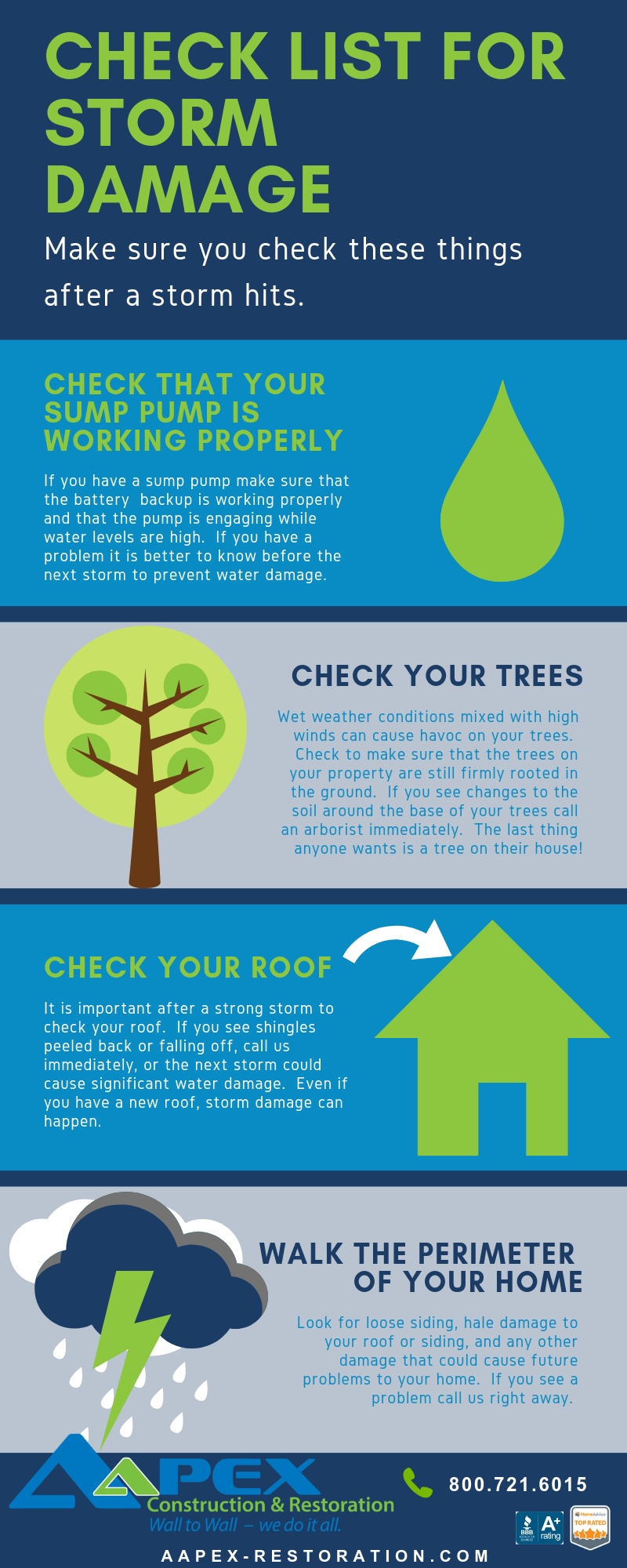 Check Your Home for Storm Damage with this Storm Damage Check List
Damage to your home can happen even if your property with high winds and heavy rains.  Spring is notorious for causing damage for many home owners because of high winds and saturated ground.  We put together a check list for you to quickly survey your home after a big storm.  Just because you didn't end up in Oz this time, we want to make sure you are protected against future storm damage.  We specialize in Restoration and work with you every step of the way. We are your advocate in working with the insurance companies to ensure that your home is restored properly.
CONTACT US if you think your home has storm damage.