One of the hardest situations any homeowner can experience is an insurance claim. Something bad happened and hopefully, everyone in the home is safe and away from danger. After a storm, fire, or water event happens, then comes the next step of determining how to repair the damage.
How should homeowners file a claim after a disaster happens?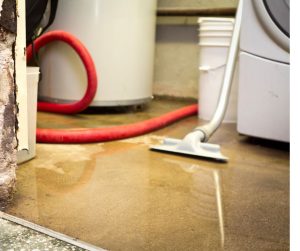 Typically, the first call a homeowner makes is to their insurance company. A homeowner's agent will give them a list of people that they recommend making the repairs. This list of what was known in the industry are "trusted providers" or "preferred partners." They have a pre-existing deal with the insurance company to provide these services. They could be great companies to work with. However, most homeowners are not aware that they do not have to use these companies.
By law, homeowners can collaborate with any company they want. They just need to make sure that the company is licensed and insured in their service area. It is your right as a homeowner to decide who does the work to repair your home. This is important because you want to pick a company that will advocate for you and not your insurance company.
Have a trusted contractor help prepare the quote for your home insurance claims.
Aapex Construction & Restoration works with the same software as insurance adjusters. We do this to provide accurate quotes for the work to repair your home. Often insurance adjusters do not know all the steps required in restoration work. They may check the box that says "shingles," but might miss the box that says "underlayment." You may need "heat tape" to go into the eves of your home to protect you from ice dams.
The point, your repairs need to be prepared by a company that does the work. Not an adjuster who may have zero actual construction experience. We are very sure that your insurance adjuster genuinely wants to help you and do the right thing, but unless your insurance agent has built homes in a previous life, they may not understand the work required to do the job correctly. So how would they know if you did not get exactly what you are paying for when it comes to your claim?
Do Not Rush!
When submitting your claim, you need to have an accurate quote to ensure that you get everything you paid for with your insurance policy. You paid for it; you should get whatever it takes to restore your home. No surprises. Take your time and do not rush through the claim process.* Rome was not built in a day. Repairs may take time, but for people like Aapex Construction & Restoration, doing it right the first time is the most important aspect of what we do. We want to ensure everything is completed correctly, and up to code.
*There are many jobs that we get because a big national company sent a team in to do the work, but they did not do a fantastic job and rushed through it. We then had to fix the problem to the chagrin of the homeowners who just want their homes back. Trust us, good thing happens when you take the time to do it right.
What happens if the work submitted for my claim did not include everything my home required for repairs?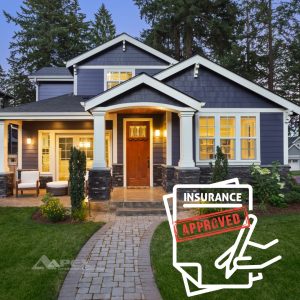 This is the worst-case scenario for homeowners. When the details get missed it could mean out-of-pocket expenses for homeowners. Homeowners in Ohio pay a lot of money for homeowners insurance. You deserve every penny of the coverage you pay for.
You and your home have been through enough. Aapex Construction & Restoration is your advocate. We want to restore your home and your faith in the integrity of your largest investment. You deserve that piece of mind, and we will fight for you to have it.
 Every. Time. Period.
Contact us today to get help with your home insurance claim.
Related Articles: