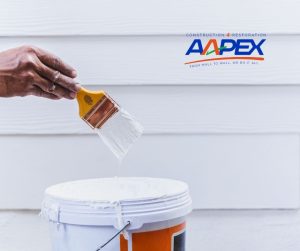 Many homeowners dream of remodeling their home. Regardless of whether they've just moved in or have been living there for a decade, most homeowners can offer a list of things they'd like to change about their living space. From exterior renovations to interior overhauls and everything in between, most homeowners are itching to revamp their house into the home of their dreams. Here are five of the most common reasons people finally take the plunge and remodel their home.
Reason #1: Remodel to Improve the Home's Comfort & Function
Particularly when the housing market is sliding, many homeowners will opt to remodel rather than moving. Whether to create a kitchen that would make a 4-star Michelin chef weep or to transform their bathroom into a spa-like retreat, homeowners take a look around at their current living space and decide to upgrade it to the home of their dreams. While there are many reasons to remodel, this is our particular favorite. After all, your home is your castle, where you spend the vast majority of your time. You should enjoy the home you're in.
Reason #2: Remodel to Fix a Deterioration or Safety Issue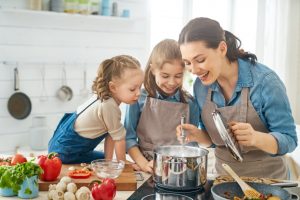 Perhaps not as fun as the first, this is probably the most common reason people remodel. Upon discovering an issue with the roof, electrical or plumbing systems, or perhaps after locating water damage stemming from an unknown moisture problem, homeowners remodel to keep their family safe and prevent further damage to their home. Depending on the cause, these renovations are often covered under a homeowner's insurance policy. Because of this, it is important to work with a contractor who will go to bat for you with your insurance company. Aapex Construction & Restoration tirelessly advocates for our clients, helping ensure they receive proper coverage when making a claim against their insurance policy.
Reason #3: Remodel to Increase the Home's Efficiency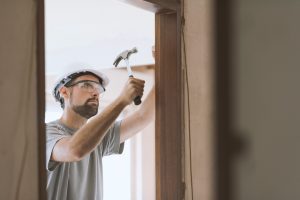 In the state of Ohio, the average household spends a little more than $2,000 annually on electric and natural gas, with the vast majority of that going toward heating and cooling. One common reason homeowners remodel is to improve their home's energy efficiency and reduce these costs. New windows, upgraded roof ventilation, more efficient insulation – all make a home more efficient and lower heating and cooling costs. These upgrades pay for themselves over time and make your home more appealing to potential buyers, should you decide to sell, because of the reduced heating and cooling costs for heating the home.
Reason #4: Remodel to Update the Home's Style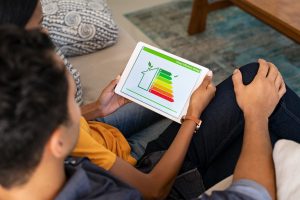 Homeowners often decide to remodel just to freshen up the style of the home. Whether it's as simple as updating the home's color scheme or as involved as replacing the kitchen cabinets and flooring throughout the home, remodeling to update brings the home into a more modern style. Because decorating trends change gradually over time, homeowners may suddenly look around and realize their home needs some serious sprucing up. They may decide to update their shaker-style cabinetry, which has given way to a more open design, featuring bold colors like navy and red. Or they may decide to modernize their honey oak wood trim to the more favored white or dark wood. Homeowners can do a lot to modernize their homes without venturing into a heavy remodeling project. Whether it's opening up the floorplan with a simple remodel, upgrading the floors, or even finishing the basement, updating the home's style can make a home feel like new.
Reason #5: Remodel to Prepare the Home for Sale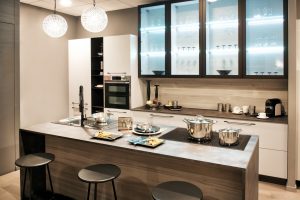 Very often, homeowners look to do minor renovation prior to listing their home for sale. The goal of these projects is to increase the market value and curb appeal of their home. Buyers want a home they can move right into – one that is clean, fresh, and neutral enough to fit their color scheme. If homeowners are remodeling to sell their home, they may focus on fixing minor cosmetic or functional issues around the house. There are many small upgrades that will have a strong return on investment and increase your home's market appeal. These include freshening up the entry way, replacing the garage door, installing or repairing a deck, and a minor kitchen remodeling project.
Homeowners decide to remodel their homes for many reasons, often some combination of those listed above. Whatever your reasons for remodeling, Aapex Construction & Restoration is here to handle your renovation project with ease. From minor upgrades to major overhauls – we are here for you. Contact us today for a consultation!
Related Articles
The Importance of Improving Roof Ventilation in Older Homes
Great Tips for Choosing Your Home's Exterior Colors
Kitchen Remodeling Trends for 2020
The Top Remodeling Projects with the Biggest Return on Investment